We're so excited to announce that "Bottom-Tier Character Tomozaki," "Asahina Wakaba & Her Chubby-Chubby Boyfriend," "Hero Classroom"—and so many more titles from Square Enix are now available on our website and mobile app! Check them out:
---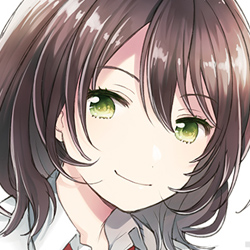 ---
by Yuki Yaku | Eight Chida
"You're that nanashi, right?! Then you should take this game seriously!" With the username "nanashi," Fumiya Tomozaki is the number one player in Japan in the online game "Attack Family," also known as "Tackfam." Despite having such a prestigious title, he struggles in high school due to a lack of social skills. He blames the perplexing mechanics and unjust rules of life for his lack of friends, forcing him to give up and consider himself the lowest-tier character in the "game." Fumiya was surprised to learn the identity of the number two Tackfam player after a fateful encounter—a popular, clever, and outgoing female classmate of his, Aoi Hinami. Aoi was taken aback to learn that the inept Fumiya was behind the username "nanashi," and she became determined to assist him in winning the "greatest game of all." With Aoi's help, Fumiya begins to progress in the wonderful "game of life" by overcoming the harsh challenges of social interaction and human relationships.
Chapters are released: Weekly

---
---
by Takashi Hazama | Hige
"...I'm in love with you. Would you go out with me, please." Clumsy, romantically inexperienced teenage girl, Asahina Wakaba, is the most hated girl at her school. Wakaba gets bullied into asking out the school's biggest Otaku, Iruma Haruto. However, this changed her pitch-black high school years into the ultimate young-love experience.
Chapters are released: Weekly

---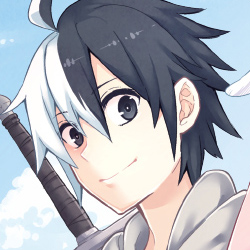 ---
by SHIN ARAKI | Koara Kishida
"I want to be an ordinary person! Someone who's normal! I've already told you I don't have my power anymore!" Blade is a carefree transfer student whose only goal is to make friends with his classmates at Rosewood Academy, a school for heroes-in-training. On the surface, Blade seems like an ordinary boy, but he is hiding a miserable secret with seeds that start long ago, with the defeat of the Demon King at the hands of the Great Hero. Join this new class of friends as they unravel the mystery surrounding Blade and journey toward becoming full-fledged Heroes!
Chapters are released: Weekly

---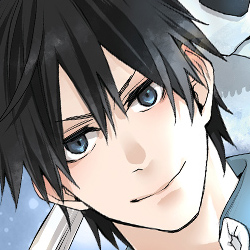 ---
by Ezogingitune | Masaki Ayano
"Being a guardsman isn't so bad. It's a job where you get to defend people's smiles firsthand. I'm going to enjoy the peaceful atmosphere... and my life in the countryside!" Alfred Rindt is the strongest wizard. After taking a cursed arrow to the knee, he just wants some peace and quiet to heal. But, being a famous hero has its downsides. Everyone in the royal capital is demanding his assistance! Alfred decides he needs to get away from the hustle and bustle of the big city, so he takes a job as a village guard in the countryside. Will Alfred finally get the rest he so desires, or will the countryside prove to be just as lively as the city he left behind?
Chapters are released: Wednesday, Thursday, Friday
---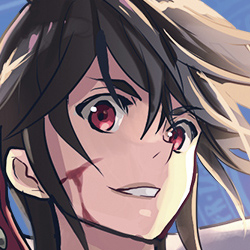 ---
by Ezogingitune | Kitsune Tennoji, Chaco Abeno
"I guess I thought if I ever made it back here, we could go on adventures, just like we used to. But it's been ten years. We've all changed, in more ways than one. From this moment on, this is the first step in the life of rookie adventurer Lock!" With no other options, Luck makes the choice to hold the line against the unending demonic hordes alone, to make sure his comrades can escape with their lives. However, through a combination of fortune, skill, and ingenuity, he holds that line for ten straight years, eventually coming out on top singlehandedly. Now he has to tackle the dilemma of how to occupy himself in a world where he holds a myriad of roles: that of a legend, that of a veteran, and that of a brand new face.
Chapters are released: Weekly

---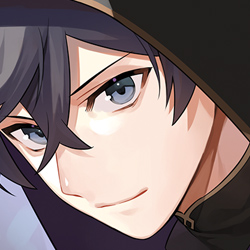 ---
by Hozumi Mitaka | Roku Hiraishi, Aoi Yumitori, j1 Kaido
"Don't just stand there doing nothing you pain in the ass...! Or does your "Black Magic" specialize in that too?" In this world, clearing dungeons, and slaying monsters have become a televised source of entertainment. The flashier the show, the better! Remme's only issue? He's a black magic user, which means that his abilities are kind of invisible to the masses. Meaning? He makes for some pretty boring TV. So when he gets fired from his party, he is determined to prove that black magic users are more important than they are perceived to be. But after weeks of trying to find a new party to no avail, he meets a peculiar, vampiric woman who claims to be his biggest fan. This woman then offers him a position... in the Demon King's castle???
Chapters are released: Weekly

---
Download our mobile app now via the
App Store
, and the
Google Play
store, and start reading today!
And stay tuned for next week's new releases, coming soon!